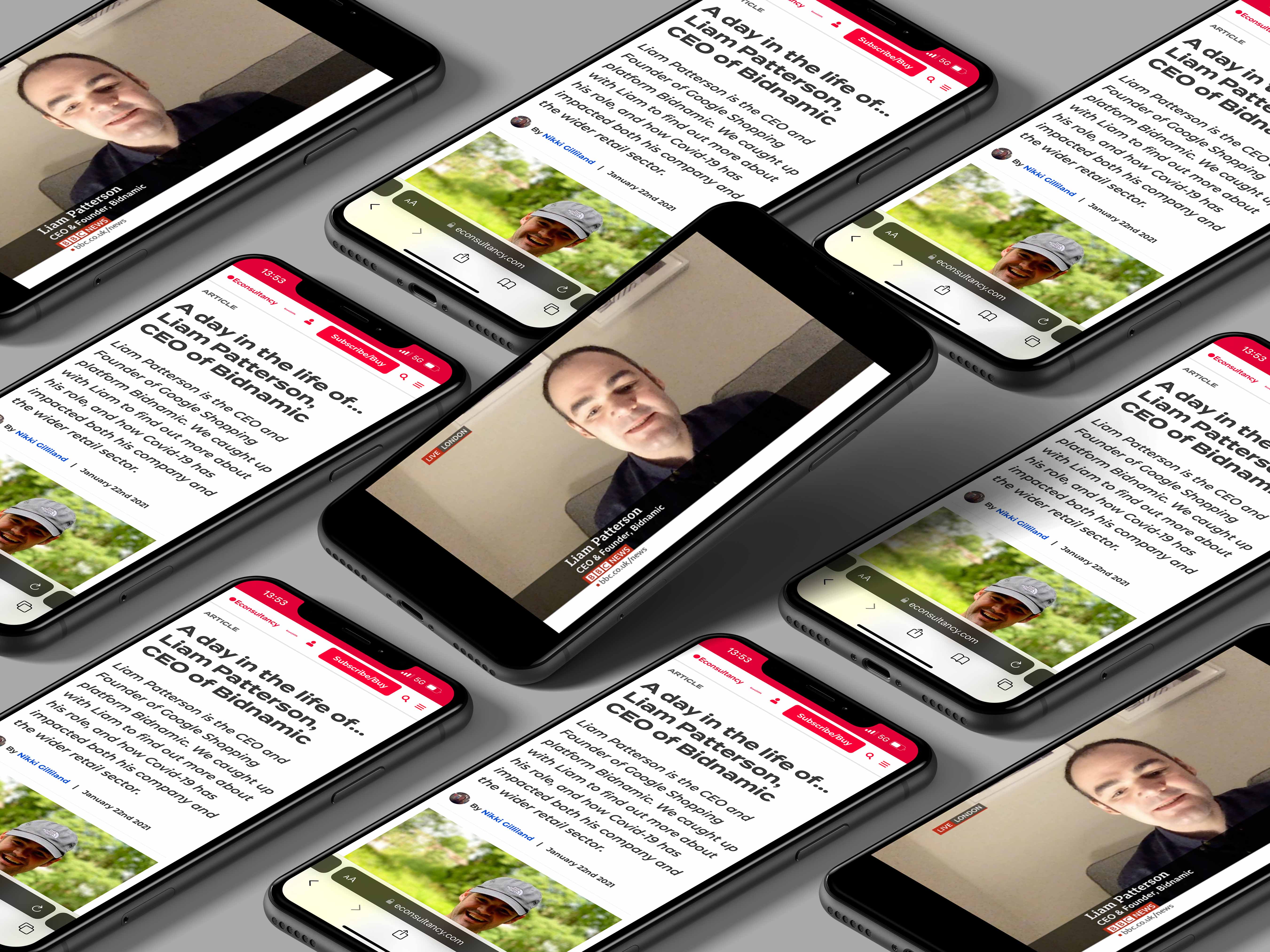 OBJECTIVE
Bidnamic is a machine learning Google Shopping platform. It wanted to raise brand awareness and trust, including boosting its website traffic and click-through rate after seeing a dip at the end of 2019.
SOLUTION
Propeller helped Bidnamic in galvanising its different marketing channels, both inbound and outbound, through increased media coverage on the BBC, Mail Online, Business Insider and on various other publications and media platforms.
We also worked with Bidnamic's internal teams to create a series of white papers with the intent of driving interest from news outlets and business-centric television programmes, e.g. CEO Liam Patterson's appearance on the BBC's "Wake Up to Money".
RESULTS
Propeller's involvement led to a sharp increase in both impressions and clicks on Bidnamic's website, and inbound enquiries from prospects. Through our efforts working with news media, they reached a combined audience of 1.15bn people, with estimated coverage views of around 2.8m. Furthermore, Bidnamic's Q1 share of voice metrics were up 200% against the competition after our partnership began.
200% up




against competition
"Propeller is a really valued partner as the team's retail tech expertise and constant drumbeat of impactful coverage has led to significantly increased visibility for our brand, with a surge in clicks, impressions and inbound enquiries from prospects"
Liam Patterson, CEO